I want the blog to be like a good chat with a good friend over a garden gate, a chat about decorating your home for all the seasons, for holidays and for every day. Hopefully, it will be full of insights about how to use faux florals in your home and also how to incorporate them into your collections, your heirlooms and things that make you smile when you enter a room.
I love decorating my home and I want to share tips, ideas, and inspirations with you from things I have done in the past, lots of things I am doing now, and visions and projects I have for the future.
The main part of my blog will be all about decorating for the seasons, for holidays and well, every day with faux florals and greenery, and how to use those arrangements, wreaths, swags, garlands and designer bows in your décor.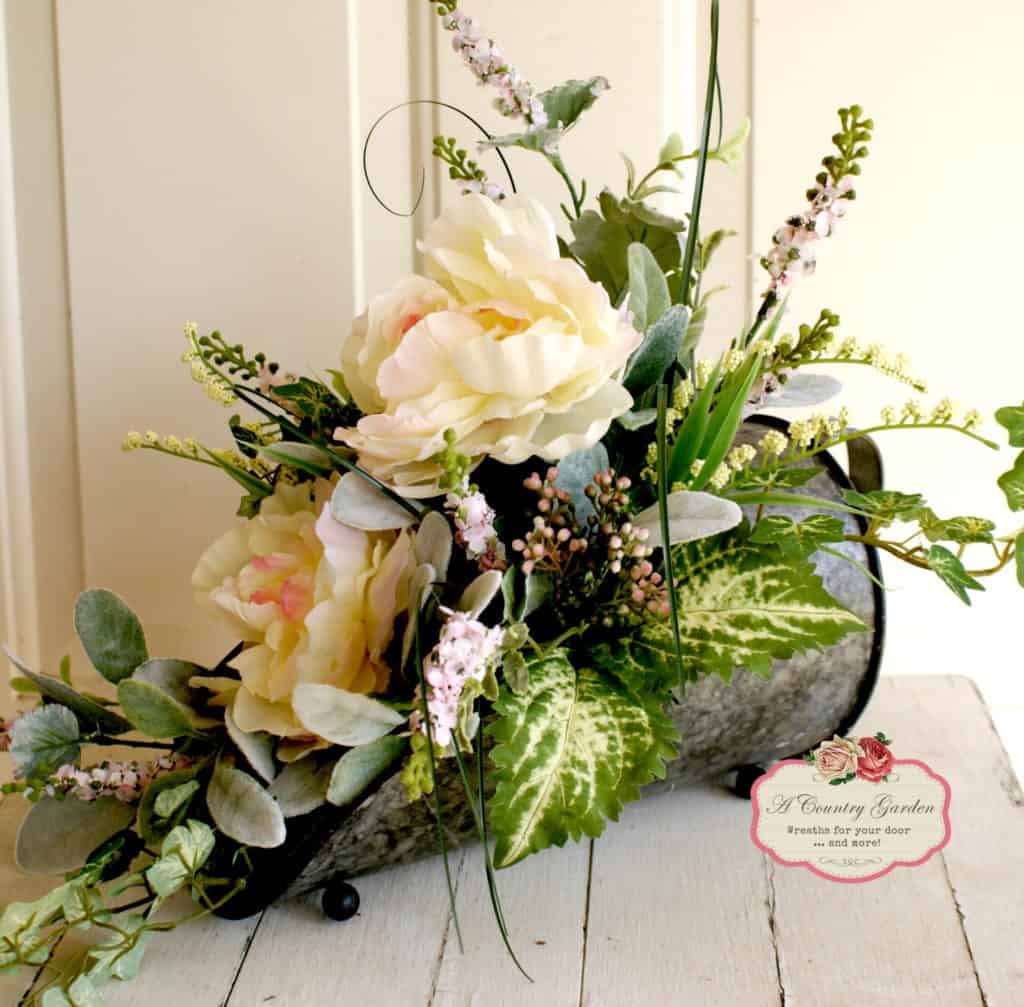 However…my mom, my mentor, my best friend, and my greatest cheerleader, was an exceptional cook. She learned from her mom, my precious grandmother, who learned from her mom, my great-grandmother. Luckily, I had all those generations of phenomenal Texan and Southern cooks who passed their cooking wisdom down to me. And, I love to cook as well.
So I will definitely be sharing some of my family's favorite recipes with you – just for fun. And because I love a beautifully set table on which to serve those recipes, I will be throwing in some tablescapes as well.
I also love to garden, especially herbs. So don't be surprised if you find some gardening inspiring blog posts as well.
Finally, I have been an artist all my life and I specialize in Texas art – its flowers, its animals and birds, HORSES of course, and vintage Texas views: old buildings, gates, fences, landscapes, trees….well you get the picture.
For over 40 years I have been doing calligraphy and lettering and I love to combine it with my "Texas Sketches" as I call them. In the future, I plan to share some of my illustrated Bible verses and other artwork with you.
Thank you so much for stopping by. I hope you will come to the garden again and we can chat at the garden gate often.
Hugs,
Karon
Please be sure to become a member of the "ACG Garden Club" and receive the latest blog posts, be the first to see some of our designs, as well as receive special offers reserved for our members-only – all sent directly to your e-mail.