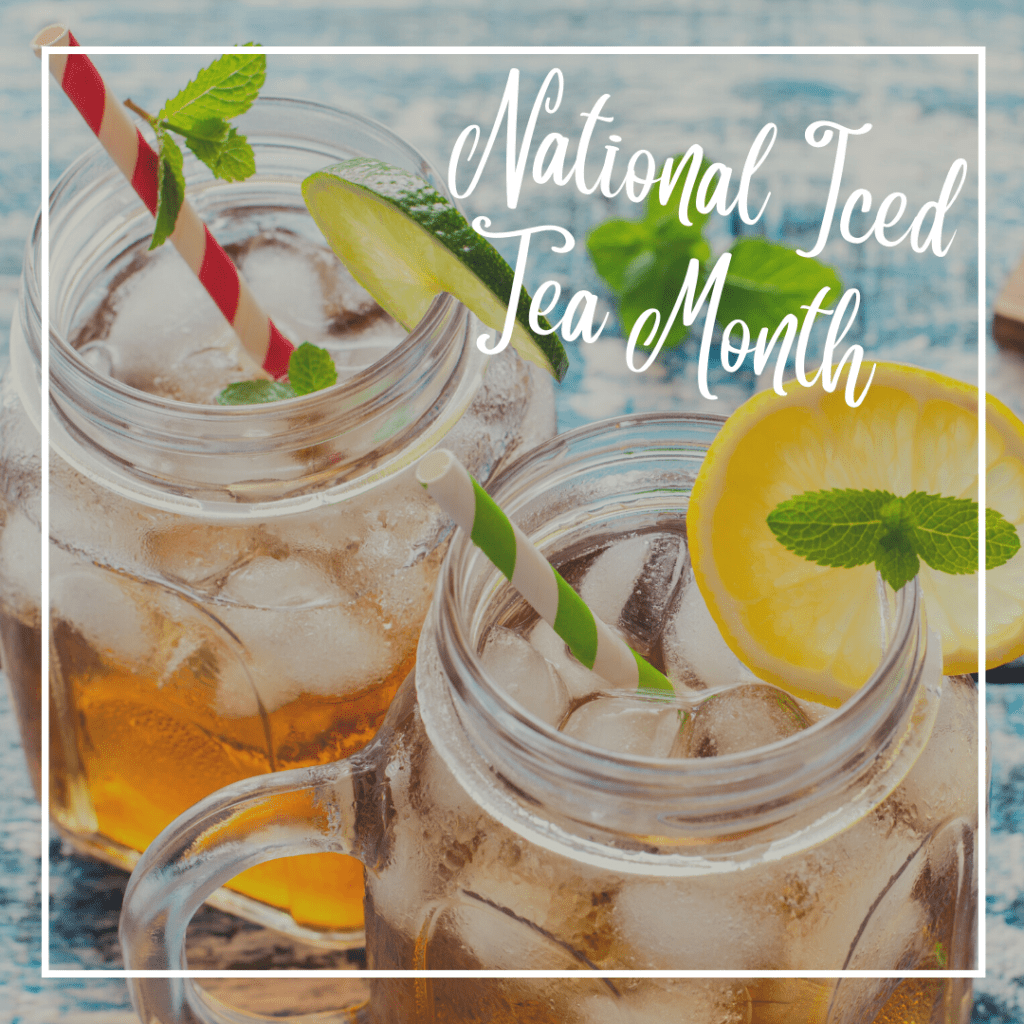 June is National Ice Tea Month
Here in Texas and all across the south, we love, Love, LOVE our sweet tea. A tall glass filled with sweet tea and ice (for me lots of ice) on a hot summer day is just heaven!
We drink it all year round. Some restaurants are actually known for their tea as well as their food! I'll drive through Chicken Express anytime to get a large ice tea and in the summertime, you usually have to wait in line.
Sweet ICe Tea Brings Back Sweet Memories
But for many of us, it's the sweet memories that surround all that sweet ice tea drinking that make it so special.
My sweet grandmother could make the best sweet tea ever. She would boil her water, pour it over tea bags in a brown buttermilk pitcher (I have her pitcher, although it is broken so I can't use it for tea), place a plate on top and let it steep. Then, she would add in her sugar to dissolve in the warm tea, let it cool a bit before serving over ice.
She always served it in these large goblets for all of her amazing, delicious meals. (I wish I had those goblets now, wonder; what happened to them?) Sweet, perfectly brewed and always iced down to perfection.
If we went on picnics, she always carried a gallon of that delicious concoction for all of us to enjoy.
We have it in the summer – gallons of it. We have it for Christmas, Thanksgiving, Easter dinners. We have it morning, noon or night. We simply cannot go without our sweet tea.
Most of us have specific iced tea glasses that are large to hold an ample supply. Some are fancy, some are goblets, some are just large and functional, we'll even drink it in red, plastic cups.
Catered meals, church suppers, buffets and more always give you a choice of beverage here in the South – sweet or unsweet ice tea! Is there anything else?
Many are shocked to leave home and find that other regions of the US and most of the rest of the world DON'T drink iced tea. What???
It goes with all types of food: chicken fried steak, bar-b-que, cornbread and black-eyed peas…well you get the picture. We Texans and Southerners are raised on it from the very beginning; I can't remember a time that iced tea wasn't on our dinner table.
If you don't know how to make the perfect glass of southern sweet iced tea be sure to check out Southern Living's article here: https://www.southernliving.com/food/drinks/cold/sweet-tea-house-wine-of-the-south. You'll be glad you did!
Of course, there are variations: flavors added like blackberry (my fav) and peach (another fav) and raspberry. Simply make some syrups from fruits and add to your perfectly brewed tea. Easy peasy.
And, of course there are always lemons – my absolute favorite add-on to sweet (or unsweet) iced tea. Lots of lemon.
And mint…I love the taste of mint and lemon in sweet tea, but not everyone is a fan.
So, enjoy yourself all month. Buy a big box of tea bags (PLEASE not instant stuff), boil some water, add some sugar and enjoy pitchers and pitchers of Southern Sweet Tea to celebrate National Sweet Tea Month!!