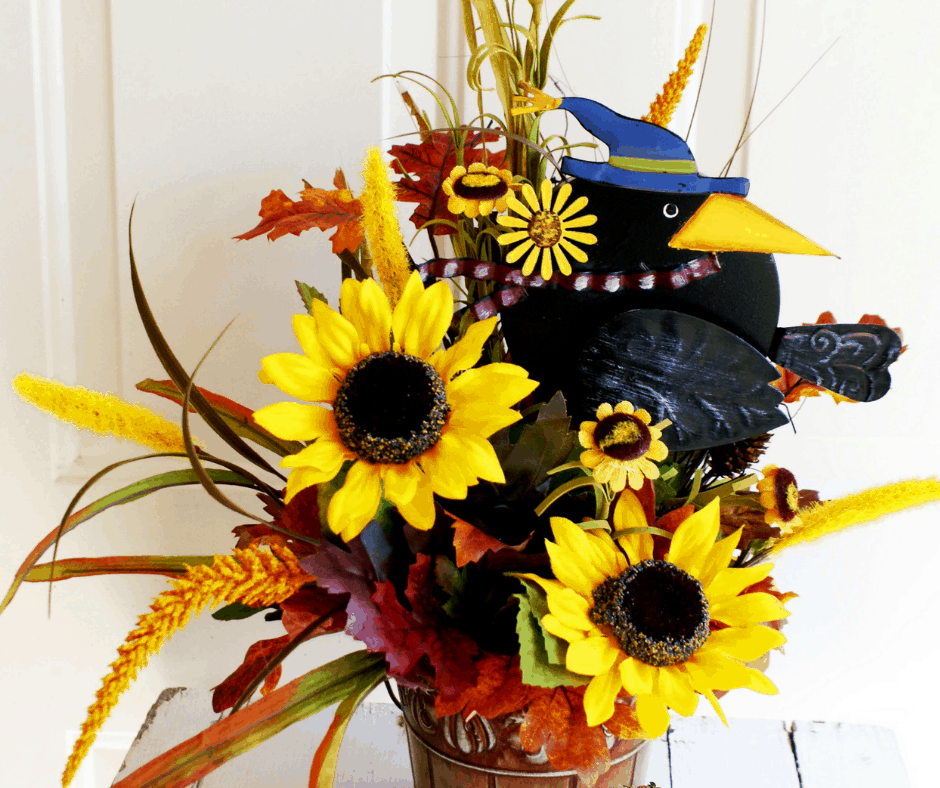 It's no secret I love fall. HOWEVER, fall is difficult sometimes in North Texas!
I have a theory that summer should end at midnight on August 31st and a wonderful fall should start at 12:01 September 1st LOL!!   You know summer months are June, July, and August!  And people just roll their eyes when I bring this theory up, imagine!   But, as we all know that DOES NOT happen.  Especially here In Texas.  
So, we wait…and wait…sometimes until that first cool air comes down and leaves start to change and pumpkins arrive and….  And, sometimes we have a final blast of heat in October. Or, we go straight to colder weather and the leaves all blow off before they reach their gorgeous autumnal color peak!  
This is why I start my fall décor early – in August.   It just helps somehow and it also gives more time to enjoy the season!   I start putting out all my fall décor and keep adding to it through September before I start my Halloween decorating.
An Early Fall Color Palette for You
Be sure to check out the early fall color palette that I designed for you; find it on my Autumn Decorating Pinterest board here:   September Color Palette
Some Early Fall Décor Themes:
Sunflowers work so well for early fall and pair well with autumn leaves and pumpkins for spectacular fall décor and color. Naturals like rattan fall accents also work well with this color palette. Farmhouse style is always a favorite or a rustic accents work especially well, too. But, One of my favorite themes for early fall is scarecrows – they are so much fun and blend so well all those early fall colors. Besides, they are just so darn cute.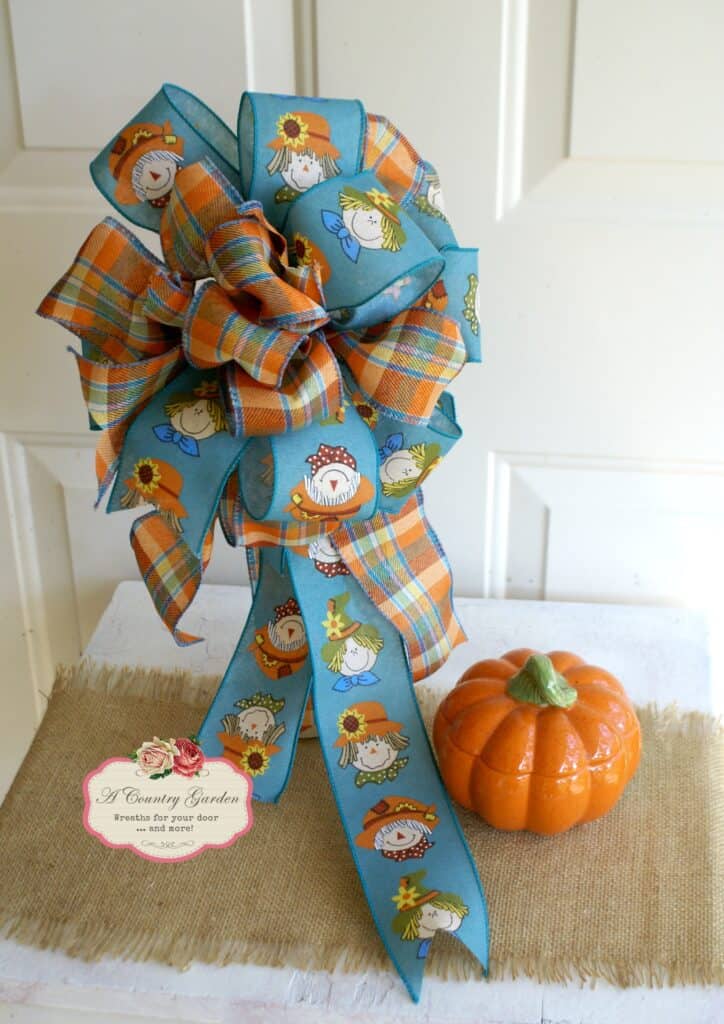 Early fall colors are more subtle than November fall colors. Brighter yellow golds, lighter greens along with mossy greens, pumpkin oranges and apple reds combine with earth colors of light browns and tans to form a beautiful palette.
Sunflowers are everywhere, pumpkins begin to appear, cornstalks are for sale, mums show up for fall plantings…well you get the fall picture.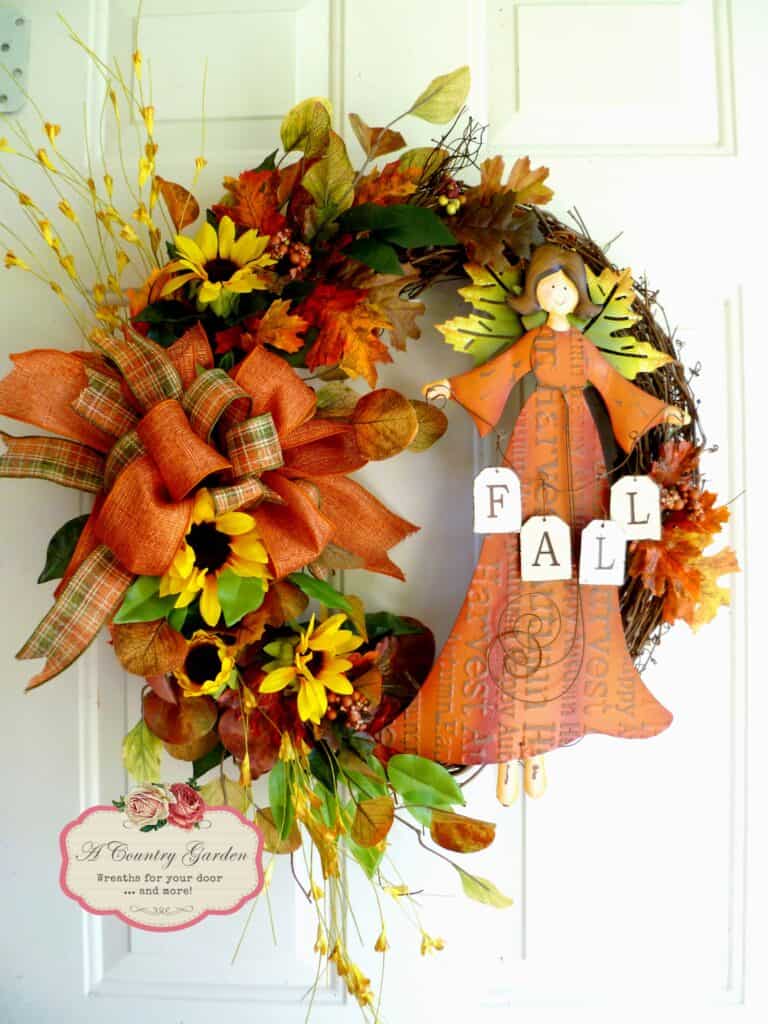 So much fun to with so many options!!
To this, we can add denim blues, greenish blues and lighter blues that are compliments to those orange hues and work well with the autumn themes above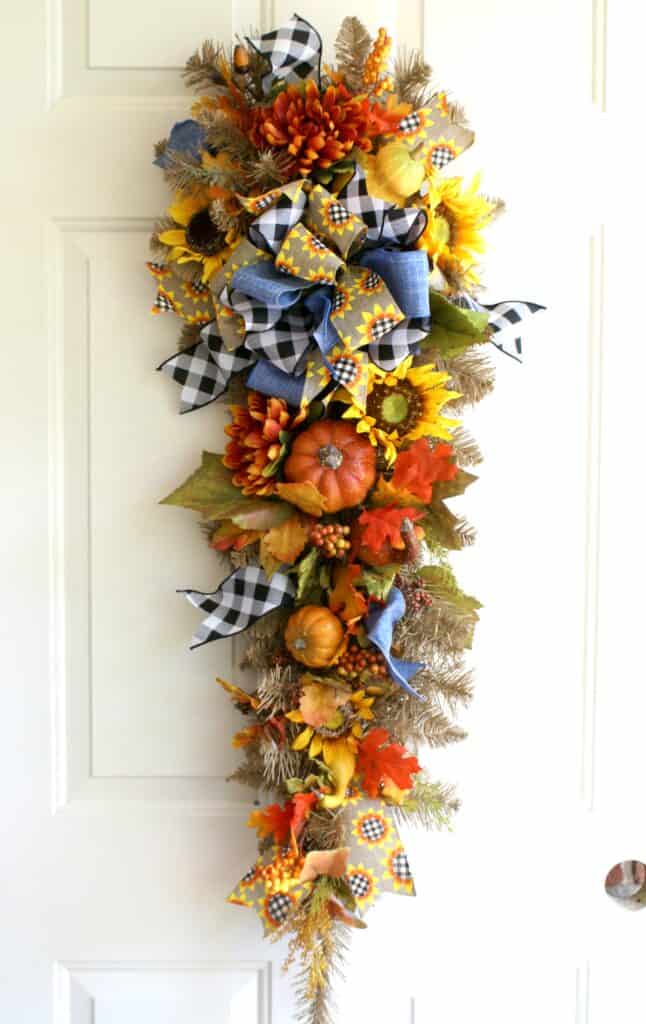 These same colors work wonderfully with wood tones, the verdigris of vintage copper, rusty buckets or tubs as well as beautiful baskets and galvanized containers. The possibilities are endless!!
Gorgeous autumn tartan plaids are everywhere – in bows and ribbons, pillows and even throws for chairs at the firepit!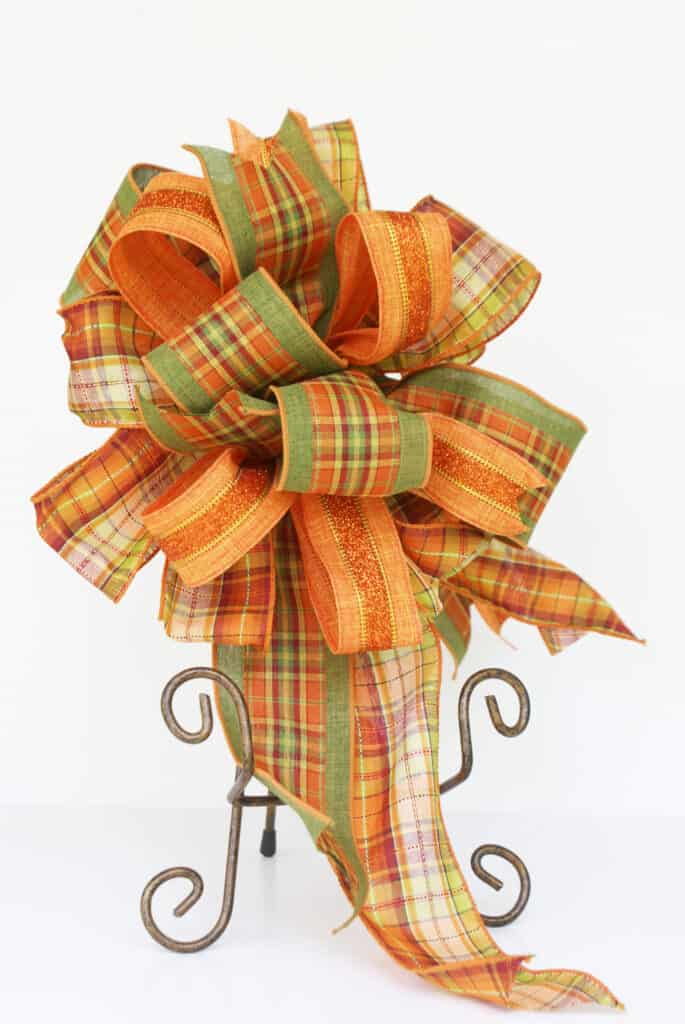 Don't delay – fall is fleeting and you've got a lot to do! 
Please check out all our gorgeous fall designs: wreaths, swags, bows and arrangements – in our Etsy Shop at:
http://www.etsy.com/shop/acountrygarden
Happy Fall Decorating!!!
Karon
>