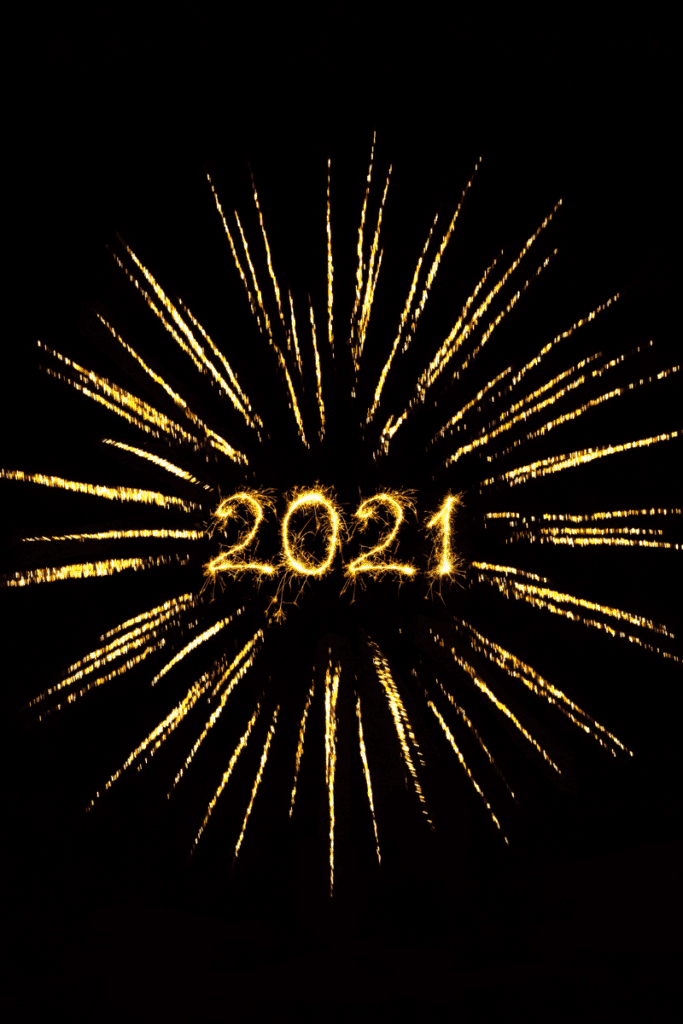 A new year and loads of new possibilities. Three hundred and sixty-five blank days are gifted to us each January 1st.
What will you do with your gift? Are you a planner? Do you create a yearly, quarterly, monthly, daily plans?
I have to admit, I am a planner -it from all those years as a teacher and lesson plans, I assume. But it makes me feel great to know that I do have a plan for the new year.
And, I have planned BIG for 2022. I think my mantra may really be "so much to do in 2022". It is going to be year of change. I want to change things in my house. I want rearrange, clean out, organize redecorate some and more. "A place for everything and everything in its place." My second mantra – LOL!
As many know – art is one of my big passions in life. I have always created art – starting with paint by numbers and progressing from there. I have scribbled, doodled, and sketched all my life. "Several" years ago (ahem) I learned calligraphy. From there I developed my own lettering style and it is a definite part of my life.
I love drawing the Texas world around me and I call this my TEXAS Sketches, dedicated to my wonderful parents who supported me, encouraged me in my art endeavors! My main passion – horses – is yet another important part of my artwork and I plan to incorporate those as well. From these sketches, I plan to create my artwork. Finally, I have been a photographer for, well, a lot of years. I will also be incorporating some of the many photos of Texas that I have taken over the years as well. I think my artist statement says it all: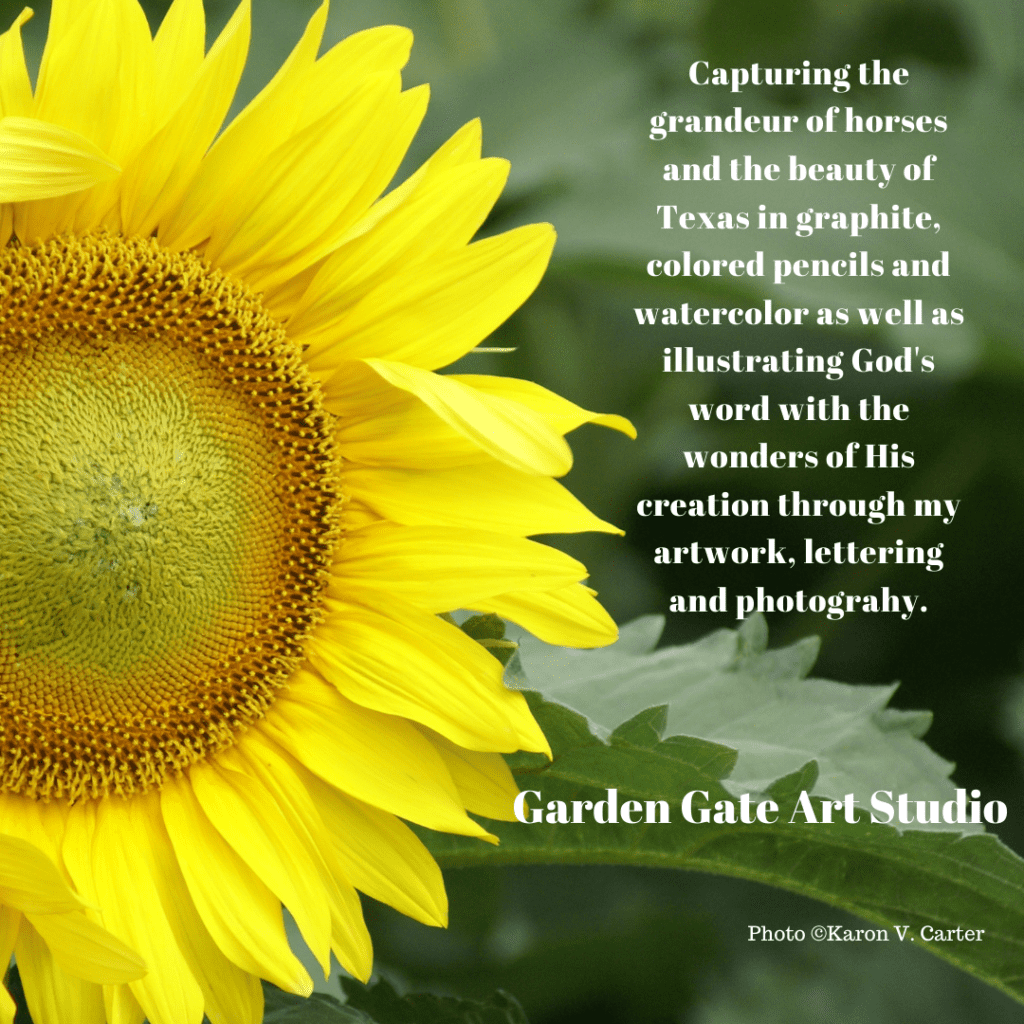 So, after a lot o prayer, I am going to put my art "out there" sometime this summer as digital downloads for sale. It's a BIG step for me. But I am going for it. So stay tuned!
I have created the Garden Gate Art Studio – my name for all my artwork. Please check out the Facebook page I created for the studio at: https://www.facebook.com/Garden-Gate-Art-Studio-400389887441301
My wish for you and your families is a happy, healthy, prosperous and busy 2022. Filled with lots plans, lots of fun and unlimited happiness.
Happy New Year Y'all,
Karon